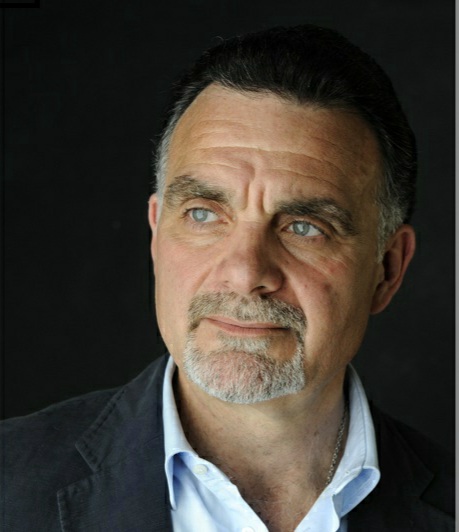 giorgiogiuseppini@libero.it
---

Agency:
---
DM Artists
Via Al Fiume, 167a
Pregassona
Schweiz
www.artist.com

Giuseppini Giorgio
basso

Born in Massa, Giorgio Giuseppini began his singing studies with Clara Foti and then specialized under the guidance of Carlo Badioli, Aldo Protti and Vittorio Rosetta.

In 1991 he was the first prize-winner of the International Singing Competition of Loano (Savona).

In the same season he sang at the Teatro Regio di Torino in two Missas by Mozart and made his successful debut in the role of Conte in Le nozze di Figaro at the Teatro Cavour di Imperia.

Giorgio Giuseppini has subsequently started a brilliant career, having performed in the major opera and concert houses throughout Europe. His past seasons were marked by several successful interpretations of the main Verdi's operas, such as Aida (performed in Caracalla and at the Théâtre du Capitole de Toulouse), Rigoletto (at the Teatro Carlo Felice di Genova, in Treviso and Rovigo, and at the Opera Giocosa di Savona), Il Trovatore (at the Teatro dell'Opera di Roma, at the Maggio Musicale Fiorentino and in Savona), Nabucco (at the Teatro Carlo Felice di Genova and at the Sferisterio di Macerata), Simon Boccanegra, Jérusalem and La forza del destino at the Teatro Regio di Torino, I Masnadieri in Piacenza,

Macbeth in Jesi and Fermo, Don Carlo at the Teatro Massimo di Palermo.

Giorgio Giuseppini also performed in Donizetti's Lucia di Lammermoor at the Opera Giocosa di Savona and at the Sferisterio di Macerata, in Bellini's Norma (at the Teatro Carlo Felice di Genova, in Marseille, Como, Trieste, Barcelona and Trapani) and in Puccini's Turandot (at the Royal Opera House-Covent Garden in London, in Genoa, at the Arena Sferisterio di Macerata and at the Teatro Comunale di Bologna), and La Bohème at the Teatro Coccia di Novara, in Vercelli, Alessandria, at the Teatro Carlo Felice di Genova and at the Opéra de Nice), as well as in Benvenuto Cellini and Maria Stuarda at the Opera di Roma, Caterina Cornaro at Teatro Donizetti di Bergamo, Don Giovanni in Santiago, Chile, and in Savona, La Gioconda in Genoa, Pacini's Medea and Il Barbiere di Siviglia in Savona and, more recently, Werther at the Teatro Comunale di Bologna (recorded for Decca). At the Nederlandse Opera, Amsterdam, he has been recently heard in Don Carlo, La Sonnambula (Conte Rodolfo) in Zurich, Norma (Oroveso) and at Chatelet in Médée.

Giorgio Giuseppini also enjoys a successful collaboration with the Teatro alla Scala, where he appeared in such numerous works as Don Carlo, Les Troyens, Rigoletto, Il Trovatore, Lucia di Lammermoor, Sigismondo, Rossini's Petite Messe Solennelle, I due Foscari, Mosè in Egitto, La Gioconda and Nabucco; Macbeth in Pisa, Pelleas et Melisande in Firenze, Simon Boccanegra in Pisa, Livorno, Lucca e Novara, Attila a Palermo.


During his career Giorgio Giuseppini has performed under the baton of some of the most outstanding conductors, such as Colin Davis, Daniele Gatti, Gianandrea Gavazzeni, Zubin Mehta, Riccardo Muti, John Nelson, Daniel Oren, Riccardo Chailly, Roberto Abbado and Frühbeck de Burgos.

Next performances: Rigoletto and Simon Boccanegra in Naples; Forza del Destino (Padre Guardiano) in Tel Aviv and Don Giovanni (Commendatore) in Dubai.