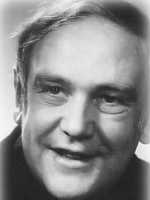 Agencies:
---
Hilbert Artists Management
Maximilianstr. 22
80539 München
Deutschland
Fon: +49 89 290 474 50
Fax: +49 89 290 474 90
agentur@hilbert.de
www.hilbert.de
Askonas Holt
Lincoln House, 300 High Holborn
WC1V7JH London
United Kingdom
Fon: +44 20 7400 1700
Fax: +44 20 7400 1799
info@askonasholt.co.uk
www.askonasholt.co.uk
Mariedi Anders Artists Management
535 El Camino del Mar
94121 San Francisco CA
USA
Fon: +1 415 752 4404
Fax: +1 415 752 7451
maaminc@aol.com
www.andersmanagement.com

Moll Kurt
basso


He originally wanted to be a cellist but soon dedicated himself to voice studies. He studied at the Musikhochschule in Cologne and with Emmy Müller in Krefeld. He made his debut as Lodovico in Otello in 1961 at the Stadttheater of Aachen, and he remained a member there until 1964. He sang successively at the Stadttheater of Mainz (1964-65), at the opera house of Wuppertal (1965-67) and at the opera house of Cologne (1967-70). In 1969-70 he had great success at the Staatsoper Hamburg and became of a member of that house in 1970. In 1968 he debuted at Bayreuth Festival as the nightwatchman in Meistersinger. There followed Fafner (1972, 1974-75), Marke (1974-76) and Pogner (1975). At the Salzburg Festival he was heard as Sarastro (1970, 1983, 1986), as Osmin (1971-74), as the King in Aida (1979), Idomeneo (1973), Bartolo in Nozze di Figaro (1987), Ochs (1978-79, 1983-84), and as Seneca in Monteverdi's Incoronazione di Poppea (1993). At the Schwetzingen Festival, he took part in the world premiere of Der gestiefelte Kater by G. Bialas. In 1972 he was Osmin at La Scala. In the same year he sang Bartolo and Gurnemanz at the Grand Opéra Paris. He made a successful appearance in 1973 at the Munich Opera Festival, and also that year he sang the bass solo part in Bach's Magnificat at the Vatican in Rome for Pope Paul VI. He was a member of the Staatsopers of Vienna and Munich and the Deutsche Oper Berlin. Since 1977 he has appeared with great success at Covent Garden, where he began in 1977 as Kaspar in Freischütz and, among others, Ochs (1984) and Osmin (1987). He debuted at the Metropolitan Opera in 1978 as the Landgraf in Tannhäuser, then added Sparafucile, Rocco, Ochs, Osmin and Gurnemanz, the Commendatore in Don Giovanni (1990), and Sarastro (1991). In 1988 he sang Ochs at the San Francisco Opera. In 1991 he sang at the Staatsoper in Munich as Pimen in Boris Godunov, and in 1995 at Covent Garden as Ochs. He also appeared at the Bolshoi, Stockholm, Zurich, Bern and Basel. In 1995 he was successful in Munich as Gurnemanz and at the Opera Bastille in Paris as Gremin in Eugene Onegin; also at the Vienna Staatsoper in 1996 as Sarastro and Osmin. He had a successful career as a concert and oratorio artist. His darkly tinted, powerful, but at the same time flexible and expressive bass voice can be heard on many recordings.Recordings: DGG (Die Entfürung aus dem Serail, Der Schauspieldirektor, Die Walküre, Parsifal, Lohengrin, Der Freischütz, Salome, Tristan und Isolde, Lustige Weiber von Windsor, Rosenkavalier), Electrola (Zauberflöte, Intermezzo, Abu Hassan, Die Zwillingsbrüder, Evangelimann, Bastien und Bastienne), Decca (Don Giovanni, Les Contes d'Hoffmann, Lulu, Le nozze di Figaro, Zauberflöte, Meistersinger, Otello, Freischütz), HMV (Fliegende Holländer, Tannhäuser), Philips (Fidelio, Freischütz), RCA (Tiefland), Orfeo (Jessonda), EMI (Meistersinger), Capriccio (Notre Dame), Edition Schwann (Der Corregidor), Eurodisc, CPO; Philips-Video (Zauberflöte), DGG-Video (Zauberflöte).